If you've been a trucker for some time, you may be familiar with "lot lizards," but you may not know their harsh realities. Today, we'll explore what you, as a truck driver, need to know about these people and discuss their direct link to human trafficking in America.
We'll also talk about ways to be vigilant at truck stops and protect vulnerable people from being forced into this line of work.
What Truck Drivers Need to Know About Lot Lizards
Unfortunately, people do not always take the underlying issues behind lot lizards seriously. Some people have turned to making jokes or speaking derogatorily about them.
The truth behind these people and how they got into this line of work is sobering.
What are Lot Lizards?
The term "lot lizards" refers to prostituted people who work in truck stops and rest areas. Truck stop prostitution occurs most commonly at night but can also happen during the day.
Prostituted men and women are often victims of sex crimes. Sex traffickers coerce their victims into prostitution through promises, threats, violence, and/or abduction and drugging. They are forced to offer sexual services to truck drivers by reaching out over CB radios or going from truck to truck.
Lot Lizards: Not What, But Who
It's important to remember that "lot lizards" are people first. Many victims are young and vulnerable, being lured into sex work while dealing with drug addiction, homelessness, or poverty.
They often feel they have no control over their life or escape outside of truck stop prostitution. The harsh reality about these sex workers is that many are victims of modern-day slavery or trafficking.
The Horrors of Human Trafficking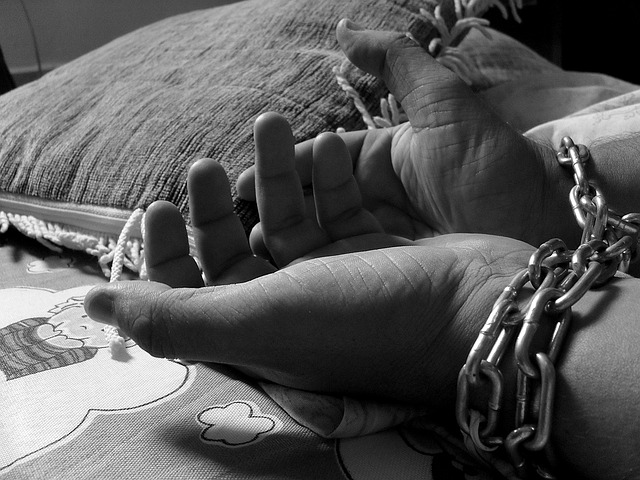 Prostitution is illegal and often a direct result of human trafficking.
Traffickers lure young men and women into truck stop prostitution through promises of money, or threats of violence to the victim or their families or friends, direct physical abuse, fraud, or drugging.
These victims are not sex workers. Unlike sex workers in the sex industry, trafficking victims have no control.
In America, 4.8 million people are victims of sex trafficking, and 71% of human trafficking victims are women and girls.
While most victims are women and girls, truck-stop prostitution can also affect men. These alarming statistics do not touch on the horrors and despair that human trafficking victims experience in their everyday lives.
Sex trafficking victims face horrifying health conditions. Many victims of truck stop prostitution live in unhygienic conditions and receive no medical care. They are subject to sexually transmitted infections and diseases.
The Centers for Disease Control and Prevention (CDC) estimates that 1 in 5 people in the U.S. has an STI or STD, totaling 68 million infections.
These physical health conditions, paired with the grueling mental health conditions of sex trafficking victims, can dehumanize a person and make them feel hopeless.
Beth Jacobs: Trucking Prostitution Survivor
Beth Jacobs is a sex trafficking survivor who shared her personal heart-wrenching trafficking story with us at AllTruckJobs.com. In her interview, she advises how truck drivers can help victims like her.
She also gives important insight regarding victims trafficked by people they know or even trust.
How It Began
Beth Jacobs was just a 16-year-old girl when she was prostituted. Living in Minneapolis, Jacobs frequented a downtown bus station next to a bar.
One day, a man outside the bar coerced her to come inside and play pool with him and his friends. After this first occasion, Jacobs frequently visited the pool hall, which often served her alcohol underage.
After missing her bus one weekend, she asked one of the men she had befriended at the bar to give her a ride home. Once they were in the car, the man drugged Jacobs and drove her six hours away to Chicago.
When Jacobs woke up, the man told her he was a pimp. He beat her and forced her to sleep with a waiting truck driver. After this, Jacobs endured brutal beatings, forced prostitution, and a life of terror for six more years.
Hopeless and Helpless
When Jacobs was abducted, beaten, and forced into prostitution, she felt she had no escape. Her pimp threatened to kill her if she ever tried to ask for help. He took away everything that was hers, frequently beating and drugging her.
At one point, Jacobs escaped her first pimp and chose another. She says this escape and subsequent re-prostituting are the only reason she survived.
She felt utterly alone, unwanted, and humiliated during this time. She was let down by the people she thought should be able to help her.
Jacobs described a woman who would come to pray for the girls. This woman took no action to help the girls, instead frequently shaming them. Even the police, who she expected to save her, offered her no escape.
Jacobs escaped her pimp after going to jail for a warrant. When she was released, she told another prostituted girl that she was going out to make money for their pimp and was able to flee to a nearby hotel.
After this escape, Jacobs began prostituting herself to pay hotel fees and make money. Her trafficker had told her that she was ruined and that no one would ever want her, so she felt that she had to offer sexual services to have someone love her.
Beauty from Ashes
It took Jacobs a long time to come to terms with what had happened to her and to heal. After she escaped prostitution, she got her B. S. Social Work degree so she could help other sex trafficking victims like herself.
In the interview with AllTruckJobs.com, Jacobs detailed countless times over those 6 years when bystanders could have helped her but did not know how.
Now a Field Trainer with the group Truckers Against Trafficking, she works full-time helping victims of trafficking and educating the public about this issue. She advises truckers and those who frequent truck stops to remain vigilant and stay educated so they can help victims of prostitution.
Hear Jacobs tell her full story:
Being an Anti-Trafficking Advocate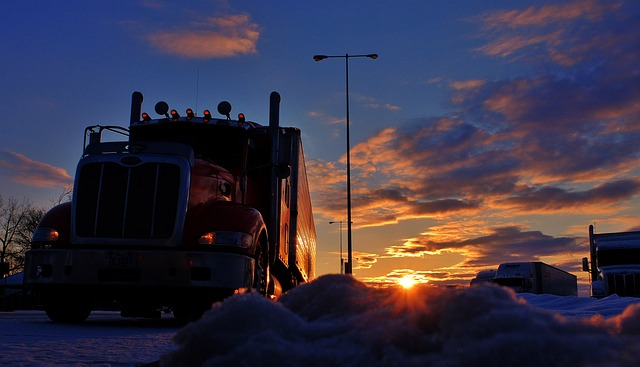 AllTruckJobs.com is firmly against truck stop prostitution and recognizes the horrifying realities associated with lot lizards. We encourage all truck drivers to watch out for and report incidences of human trafficking activity at truck stops.
Truckers Against Trafficking is an excellent resource that truckers can use to learn more about human trafficking in the trucking industry and how to be an advocate against trafficking.
Warning Signs of Human Trafficking at Truck Stops
According to Truckers Against Trafficking, there are red flags that a trucker can be alert for that may indicate human trafficking activity.
These include:
Individuals having a lack of knowledge of their whereabouts
Individuals with restricted or controlled communication
Drivers flashing headlights at truck stops
Individuals mentioning a pimp or quota
A van or RV dropping off and picking up individuals at truck stops
An unusual car waiting at a truck stop
Individuals without access to their identification or money
CB radio interactions referencing "commercial company"
Individuals with branding or tattooing often of the trafficker's name
If you see any warning signs, contact the National Human Trafficking Hotline at tel:888-373-7888 and report a tip. If you witness a crime while it is in action, call 911 immediately.
If you are at a truck stop or any other place of business, you should also inform the business manager on duty of the activity so that they can take proper action. Do not approach traffickers.
Once you make a report, you should wait for local police officers to handle the situation and recover the victims. As truck drivers, you are the eyes and ears of the road.
By keeping a vigilant watch at truck stops and parking lots, truck drivers can end truck-stop prostitution. Truck stop owners can contribute to the fight against truck stop prostitution.
They can post informative signs about traffickers and prostitution, have a night security guard or parking lot patrol, and limit rest area usage to truckers only.
The Language We Use Matters
Being an anti-trafficking advocate involves the language you use when discussing victims. Truckers Against Trafficking describes a series of words you should not use when referencing victims, including:
Prostitute
Lot lizard
Truck stop hookers
Sex workers
Rescue
Victims of sex trafficking are forced into prostitution. Therefore it is crucial to refer to them as prostituted people rather than prostitutes. Beth Jacobs, the former prostituted person in the interview above, described how identifying with the verb "prostituted" rather than the noun "prostitute" reflected the gravity of her situation.
Engaging in open conversation about sensitive topics like truck stop prostitution is essential. Talking about issues such as these helps to raise awareness and educate others on how to respond to the problem.
With this, it is crucial not to precipitate any stigma or negative talk surrounding the issue through insensitive language.
AllTruckJobs.com used the term "lot lizards" in this article to educate and explain the term to those unfamiliar with the larger issue, but AllTruckJobs.com does not recommend using this term elsewhere.
Dangers for Truckers
It is important to remember that truck stop prostitution victims face pressure to meet a certain quota from their trafficker. Because of this, some prostituted people at truck stops may try to approach your truck even if you do not invite them.
In such instances, remain parked in your truck with locked doors and call the human trafficking hotline.
While it is important to stay alert for signs of human trafficking, it is still your job to ensure your safety. As mentioned earlier, do not approach traffickers or leave your truck unattended.
Call the police to help rescue a victim without putting yourself in danger.
Trafficking Resources for Truckers
As a truck driver, you can use various helpful resources to stay up to date on trafficking information and prevention and continue educating yourself on the issues.
Some prevention resources you can consult include the Department of Homeland Security or the Polaris Project, organizations established to end trafficking and prostitution at truck stops.
One media resource you can access is the film Lot Lizard (2016, Alexander Perlman), a documentary outlining the realities of sex trafficking in trucking. The film aims to shed light on the horrors that victims face daily and remind viewers that these victims are just as human as the rest of us.
Other web resources you can access for information and anti-trafficking content include: