22 Flatbed Trucking Jobs in Minnesota
Rochester, Minnesota
CRST, The Transportation Solution
- Rochester, MN
CDL-A Lease Purchase Driver in Rochester, MN - CRST Flatbed Solutions is one of the nation's largest transportation companies, providing total transportation solutions and comprehensive logistics services to customers all over North America. We are looking for independent contractors (Lease Purchase) that would like to join our fleet that has been a leader in the flatbed marketplace since 1919. * Lease Purchase Options * Solo or Team positions * Paid Up to 75% of the Gross revenue of each load * Ask your recruiter on the weekly Rate Per Mile * Weekly Payroll * Retention Bonuses available * Pick your Own Loads * Manual and Automatic transmissions * Variety of Trailer Rental Options * Flatbed securement training program available * Fleet Manager Assistance Option or Run On Your Own HOME TIME JOB BENEFITS * Benefits are offered through a 3rd Party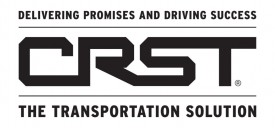 Learn More!
Minneapolis, Minnesota
CRST, The Transportation Solution
- Minneapolis, MN
CDL-A Lease Purchase Driver in Minneapolis, MN - CRST Flatbed Solutions is one of the nation's largest transportation companies, providing total transportation solutions and comprehensive logistics services to customers all over North America. We are looking for independent contractors (Lease Purchase) that would like to join our fleet that has been a leader in the flatbed marketplace since 1919. * Lease Purchase Options * Solo or Team positions * Paid Up to 75% of the Gross revenue of each load * Ask your recruiter on the weekly Rate Per Mile * Weekly Payroll * Retention Bonuses available * Pick your Own Loads * Manual and Automatic transmissions * Variety of Trailer Rental Options * Flatbed securement training program available * Fleet Manager Assistance Option or Run On Your Own HOME TIME JOB BENEFITS * Benefits are offered through a 3rd Party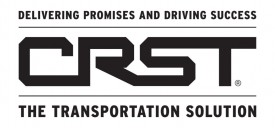 Learn More!
Minnesota Truck Driving Jobs
Find the best driver jobs in Minnesota and work with the top trucking companies in the nation.