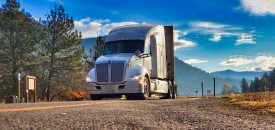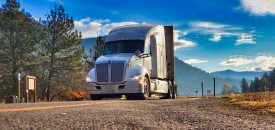 Reviews
Best Company
This is the best company ever to work for. As a company driver I am just amazed at the difference between Sweet Express and other companies. Extremely trucker Centric, or driver-centric, I should say, and Family Centric. They treat everyone like friends and family. Far as a customer goes they stress above all getting shipments to where they need to go on time and safely. I mean the key emphasis on driving is getting to every appointment on time safely. That's a huge plus for customers needing their goods at a location at a particular time and intact. Great company as an employee or as a customer you can't go wrong.
OTR Driver
Sweet Express is a great company to drive for. Welcome home is how I felt from the moment I walked in to the company. Everyone is very friendly and they make you feel like part of the family. I have had nothing but a positive experience working for this company. The pay and benefits are top notch and plus they have new equipment also. I hope to see you on the road driving for Sweet Express soon.
Family Oriented Company
I have been with Sweet Express almost a year. I started out with a big box company and was with them for 2 years and they didn't know me by name. I was just a number to them. Sweet Express office staff knew me by name within a couple weeks. I hired on with my family already having issues. Not even 3 months after I started my dad had a heart attack and had to be flown to Butterworth by helicopter. I was headed to Dallas and they told me to bring load back and go be with my family. Recently had another health issue with my mom and they dead headed me from Port Huron home. Not many companies will do that. Plan on sticking around awhile :-)
Very Good Place
Sweet Express is one of the only places I have found that really does put your family needs first, they will work hard to get you home when you need to be. The maintenance is kept up on the equipment like clockwork. The owner of the company and dispatch will make an effort to know your face and name, your not just a number. I really enjoyed the time I spent working for them..
OTR Truck Driver
It was great being here because, I traveled to some of the same places. I was trying to get on a dedicated route and it would suit my getting home as well as the miles needed.
About Sweet Express
---
SWEET EXPRESS LLC
Sweet Express is hiring professional and motivated Drivers needed to join our fast-growing fleet. We are family-oriented and have been providing exceptional service for over 20 years. We take pride in demonstrating integrity, honesty, respect, and dependability! Drive for one of the best trucking companies in the US!
REQUIREMENTS:
Must have 3 months of recent and verifiable CDL-A tractor-trailer experience pulling 53' trailers.
Must be able to drive a Manual Transmission truck
Application must show all DOT sensitive driving employment history including any previous prospective employers that a drug screen was taken with within the last 10 years.
Must have a valid Class A license and Medical Card.
Midwest & East Coast regional positions: must reside in either region to get home weekly for 34-hour reset.
GENERAL INFORMATION:
Competitive Wages starting at 56CPM and up depending on application - Per Diem
All Solo Driving Positions
Dry-Van - General Freight - 99% No Touch - 70-80% Drop and Hook
500 mile minimum on a loaded move (excludes local and dedicated)
Equipment: Kenworth T680s, Freightliner Cascadias, and Internationals.
Layover/Breakdown Pay: $100 per day after 24 hours
Detention Pay: $15/ hour after 2-3 hours depending on the load.
No forced dispatch to NYC.
Pet Policy: 1 dog with a $400 pet deposit ($50 deducted weekly until deposit is met)
Rider Policy: 1 rider - must be at least 9 years of age - $40 per month for insurance purposes
Benefits Start Day 1 of Hire
Vacation Pay
SOLO OTR POSITIONS:
2,700 - 3,300 miles per week on average
Home Time: 2 weeks out and 2-3 days home
Runs the lower 48 states
MIDWEST OR EAST COAST REGIONAL POSITIONS:
2,600 - 3,000 miles per week on average
Home weekly for 34-Hour reset (weekends are not guaranteed)
Midwest Running Area: IL, IN, IA, KS, MI, MN, MO, NE, ND, OH, SD, and WI.
East Coast Running Area: PA, NY, NJ, DC, VA, WV, MD, CT, and MI.
OWNER OPERATORS
Paid 80% gross of each load and includes Cargo Insurance and Trailer Rent
Pick and choose your loads and decide when you go home
$6,000 Sign-on bonus ($1,000 paid per 10,000 miles; paid in full at $6,000 / 60,000 miles) (new hires only)
Plates (IRP) provided at no expense until the next renewal date (new hires only)
Fuel reimbursement for driving up to orientation - processed after 30 days of employment.
https://www.drive4sweet.com/
Lease/Purchase Available

Training Available

Types of Runs

Details

Time Away from Home

Details

Rider Program

Details

Pets

Details

SAP Friendly

Details
Cost Driver Benefits

Details

Medical

Details

Dental

Details

Vision

Details

Retirement

Details
Lay Over Pay

Breakdown Pay

Extra Pickup

Details