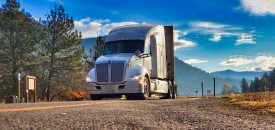 Solo Drive
Lease Purchase: No
OTR Owner Operator: Awesome Pay. Hiring O/O's now in Maine 80% Gross
Sweet Express, LLC 
Owner Operator
Earn 80% Gross Pay -We cover most expenses.
Sweet Express LLC is hiring professional, motivated, and versatile owner operators to join our fast growing fleet. We are family oriented and have been providing exceptional services for over 17 years. We take pride in demonstrating integrity, honesty, respect, and dependability. 

Basics:
All Dry van, no touch freight;

70-80% drop & hook;

No forced dispatch: pick and choose your loads and when you go home;

Benefits begin on Day 1 - no waiting periods! 

Paid for 500 mile minimum on a loaded move (excluded local and dedicated)

Picking up a load Friday in Michigan for a delivery on the East Coast? Get paid an extra $100! (PA, MD, NJ, EAST NY, WV, and DE only)


24 Hour dispatch
KENWORTHS - - - FREIGHTLINERS - - - INTERNATIONALS
Refrigerators - APUs - NITE Systems - Inverters - Elite Pass (weigh stations and tolls) 

68 on the pedal and 72 on the cruise!


User-friendly ELD system, Samsara!  
PERKS:
Vacation Pay - Stop Pay - Layover Pay - Breakdown Pay - Detention Pay 


Rewarding Driver Referral Program: $300 per month every month your referral is employed (Limit of up to 6 months for a total of $1,800) 
Call today with any questions you may have at Ext. 155 and ask for Nick! 

Proof of Ownership (Title or RD-108);
Must provide a DOT Inspection report that has been completed within 30 days of the owner operator coming in for orientation.
Sweet Express's Benefits
Lease/Purchase Available

Training Available

Types of Runs

Time Away from Home

Details

Rider Program

Details

Pets

Details

SAP Friendly

Details
Cost Driver Benefits

Details

Medical

Details

Dental

Details

Vision

Details

Retirement

Details
Lay Over Pay

Breakdown Pay

Extra Pickup

Details